Browsing articles in "Achievements"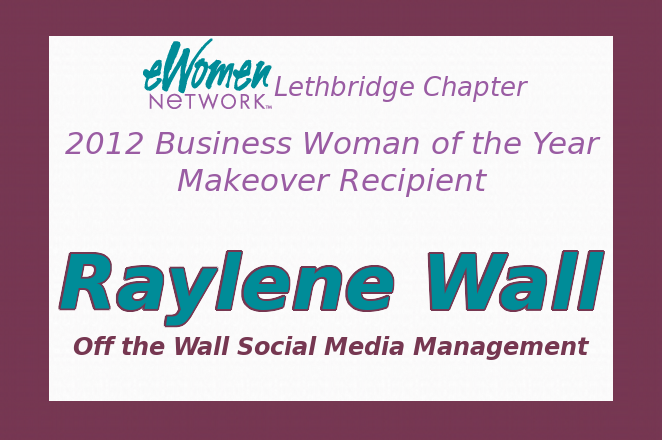 Last year, I had the honour and pleasure of being chosen by the Lethbridge chapter of eWomenNetwork for their Businesswoman Makeover. The award was presented in conjunction with the Being the Best You Can Be in Business conference on June 7, 2012.
The conference itself consisted of a full day of excellent training and networking.
The Businesswoman Makeover was about more than just appearance. This was a well-rounded package of business goodies, representing many aspects of professional life.
Looking back a year later, I can say that the gifts I received in the Makeover Package were amazing, and very beneficial to my business.
But even more than the prizes, the most valuable part of this experience has been making connections with the business women who sponsored the Makeover. This group, within the larger network of the Lethbridge eWomen chapter, has been extremely supportive and amazingly beneficial to me and my business.  Read more >>
Yes, I'm going to take a minute to toot my own horn!
I just completed an intensive 8-module course and certification in Extreme Fanbase Growth for Facebook with Mari Smith.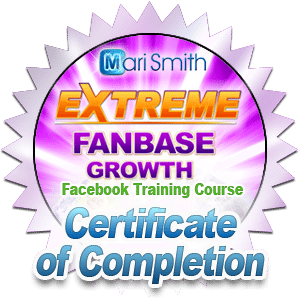 Mari Smith has been named by Forbes as one of the Top Ten Influencers in Social Media. She was amazing to learn from and to be truly supported by, every step of the way. She's a Facebook guru who really knows her stuff, but she's very real and personable and down to earth. A GREAT trainer with a passion for what she's doing!
OH, and I passed the Final Exam with 100%!!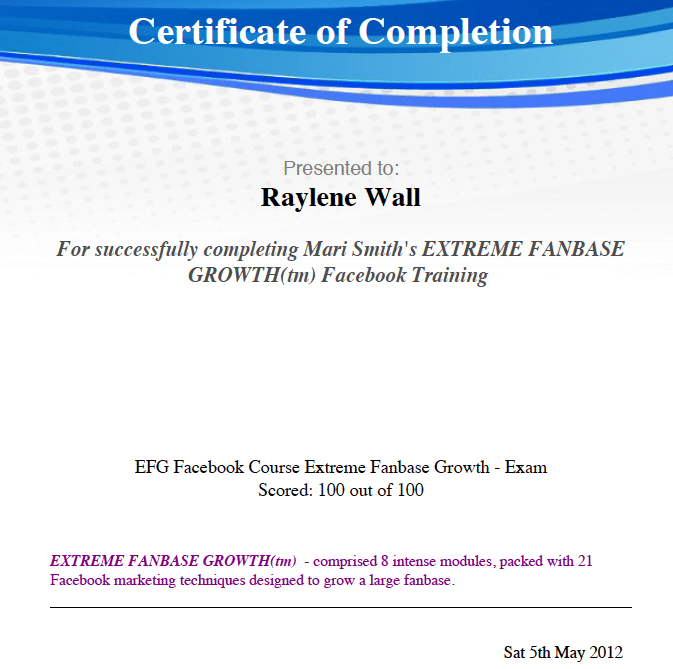 "EFG Facebook Course Extreme Fanbase Growth – Exam Scored: 100 out of 100″
Don't you want an expert on your team?
Or how about a Facebook rockstar, at least?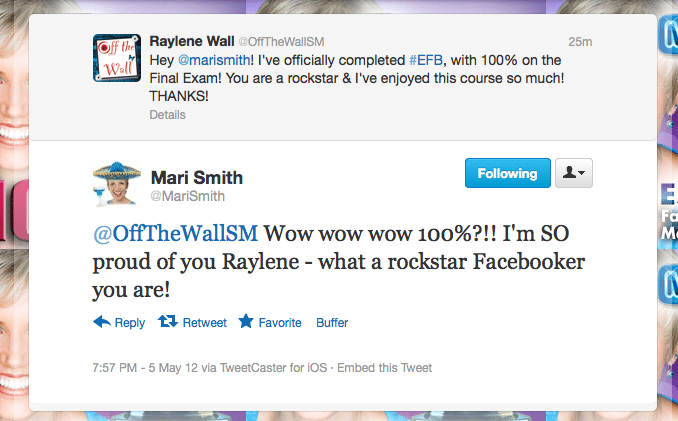 "@MariSmith:  @OffTheWallSM Wow wow wow 100%?!! I'm SO proud of you Raylene – what a rockstar Facebooker you are!"
AW, I'm blushing! It's not every day I get called a "rockstar Facebooker" by Mari!
This course with Mari was amazing, and I learned so much! When you get to complete such fantastic continuing educational opportunities with the gurus who are as knowledgeable and as much fun as Mari, it really is a pleasure! GREAT training, SO much learned, and I'm SUPER excited about where it all goes from here!
Welcome to Off the Wall!
At your service:
Raylene and Jeff Wall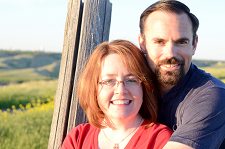 What are we talking about?
Previous Blog Entries