Browsing articles in "Blog"
Jeff captured a candid social media manager moment a couple of days ago.
Here I am in my living room in my 'casual' office. LOL! He really caught me off guard.  I'm looking a little tired from a long day of work and obviously not looking ready to walk out the door to a public business meeting.  But he found this set-up amusing (and pretty typical of how I often have several things going at once).
Jeff's comment about the photo was telling:
What social media managers look like when they are working – 3 computers, 1 iPad, 1 iPhone, and a regular phone.
He didn't mention the iPod dock station on the table, either! HAHA!
This is a truly candid look at a moment in the life of this social media manager. Read more >>
Today Facebook announced some changes to the News Feed, specifically to the "News Feed algorithm" as they call it (or "Edge Rank" as we usually call it). This news is VERY new, so we'll be watching to see how it all rolls out in the coming weeks.
In a blog post on their Facebook for Business section, Facebook gives us a window into the workings of the News Feed.
So how does News Feed know which of those 1,500 stories to show? By letting people decide who and what to connect with, and by listening to feedback. When a user likes something, that tells News Feed that they want to see more of it; when they hide something, that tells News Feed to display less of that content in the future. This allows us to prioritize an average of 300 stories out of these 1,500 stories to show each day.

The News Feed algorithm responds to signals from you, including, for example:
How often you interact with the friend, Page, or public figure (like an actor or journalist) who posted
The number of likes, shares and comments a post receives from the world at large and from your friends in particular
How much you have interacted with this type of post in the past
Whether or not you and other people across Facebook are hiding or reporting a given post
Once again, Facebook makes it clear that it's the stories you INTERACT with that you will see the most of.  Read more >>
subtitle: What's up with this "new" Facebook "graph app" I keep hearing about?
You've seen it, probably several times by now: a Facebook post from your friends telling you to change your settings for their posts. It looks something like this:
Just so everyone on my friends list knows that I completed this and I am done! Facebook has changed their privacy settings once more!! Due to the new "graph app" anyone on Facebook (including other countries ) can see your pictures, likes & comments. The next 2 weeks I will be posting this, and please once you have done it please post DONE!!! Those of you who do not keep my information from going… out to the public, I might have to DELETE YOU! I want to stay PRIVATELY connected with you. I post shots of family that I don't want strangers to have access to! This happens when friends click "like" or "comment"….automatically, their friends would see our posts, too. Unfortunately, we cannot change this setting by ourselves because Facebook configured it that way.
1. PLEASE place your mouse over my name above (DO NOT CLICK), a window will appear,
2. now move the mouse on "FRIENDS" (also without clicking),
3.then down to "settings", click here and a list will appear.
4. REMOVE the CHECK on "LIFE EVENTS and "COMMENTS & LIKES". By doing this, my activity among my friends and family will no longer become public. Now, copy & paste this on your wall. Once i see this posted on your page, I will do the same.
In short – the overall idea of this post is at best, misleading, and at worst, false.
LinkedIn is the world's largest professional network, with over 200 million members.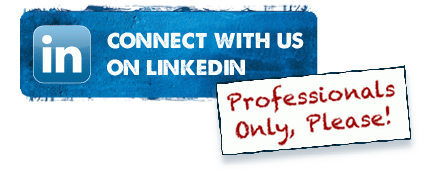 Are you a professional?
If yes, you would be wise to have a profile on LinkedIn.
Do you have a profile on LinkedIn already?
If yes, awesome. If no, you should set one up (or if you need help, let us know)!
If you already have a profile on LinkedIn, or if you are setting up your profile, consider these questions about your account:
Is your name capitalized properly?
Do you have a photo – a professional photo – as your profile image?
Is your "Summary" interesting?
Is your work experience information complete?
Have you listed your skills, awards, etc? (In other words, is your profile REALLY complete?)
What is the aim you have in mind when making connections?
You'll find many articles online about how to set-up your LinkedIn Profile, and I quickly list these questions just to give you something to think about. Read more >>
Welcome to Off the Wall!
At your service:
Raylene and Jeff Wall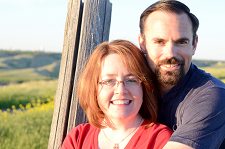 Recent Posts
What are we talking about?
Previous Blog Entries