Browsing articles in "Blog"
Those tiny pictures that show up beside every post in your News Feed are called Profile Thumbnails. Have you ever seen one that was completely out of focus, or was showing someone's shoulder instead of their head? Did you know that you can adjust that thumbnail, both for your personal profile, and for your Facebook Page for your business? Here's a quick How-To Edit Your Facebook Profile Thumbnail tutorial, with snapshots!
Here is an example of a badly placed Profile Thumbnail on Facebook: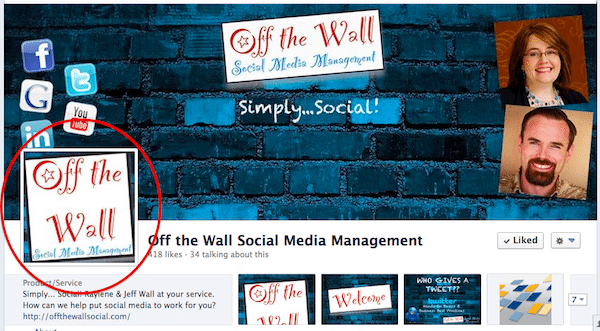 In this case, the image isn't awful – it just doesn't look like I'd prefer for it to look. In some instances, because of the way the thumbnail image shows up, a poorly formatted thumbnail may actually obscure the branding meant to be shown in the image. For photos of people, an incorrectly placed thumbnail could be very unflattering or even inappropriate. Let's fix that thumbnail placement to maximize the use of that valuable Facebook real estate. Read more >>
Jump-Start is 3-month social media coaching program to get your business started with social media, while you and your staff are trained at the same time!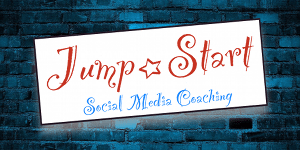 Month 1: "Get Ready"
Watch and Learn
Most content creation by Off the Wall
Learn the process and rationale behind social media posts
Engage with posts as much or as little as you like
I've been asked a lot about blogging for business in the last few months. Sounds like it's time for a workshop!!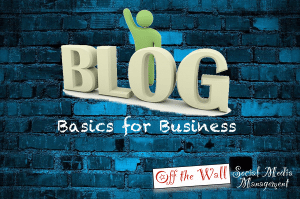 Blogging Basics for Business Workshop
3-hour workshop
Wednesday, January 30, 2013, 9am-12noon
Location:
tecconnect
3582 30 St N
Lethbridge, AB T1H 5P3
Cost: $65 per person
Register via Eventbrite: http://otwbbb30jan13.eventbrite.ca/
Foursquare is the premiere geolocation social media network. Lots of new features have been added in 2012, and Foursquare just updated some things in their privacy policy. This is the e-mail users received today with news of the updates.

Hello Foursquare community!
2012 has been a pretty huge year. We've released over fifty new features, welcomed nearly 15,000,000 new people to Foursquare, and had our 3,000,000,000th check-in. It's a bit clichéd to say this, but your support really is what keeps us going day after day. Read more >>
Welcome to Off the Wall!
At your service:
Raylene and Jeff Wall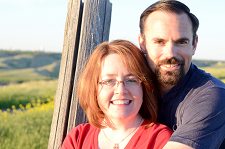 Sign up for our FREE Social Media Newsletter!
What are we talking about?
Previous Blog Entries