Browsing articles in "Blog"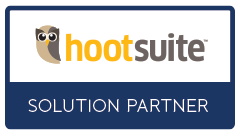 Off the Wall Social Media is proud to announce that we are now a HootSuite Solution Partner.
HootSuite is a social media management system for businesses and organizations to collaboratively execute campaigns across multiple social networks from one secure, web-based dashboard. Key social network integrations include Facebook, Twitter, LinkedIn, and Google+, plus a suite of social content apps for YouTube, Flickr, Instagram, Yammer, Tumblr and more. Read more >>
Not able to receive Facebook Messages from non-friends
I am in several groups on Facebook, and sometimes when conversations from those groups need to be taken OFF of the group wall into a private message, people who aren't my friends weren't able to message me.
This puzzled me since my Facebook privacy and security settings are nearly all set to make me very visible, very public.
I think I found the solution, a relatively simple fix, actually, and I'd like to know if it helps some other people as well.
Change the Privacy Setting of your Email to Receive Facebook Messages
From your Facebook News Feed, select "Edit Profile" on the top left corner under the Facebook logo: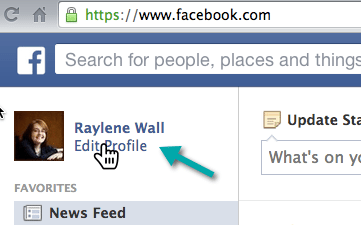 Then scroll down in your Profile ("About" section) and find "Contact Information" and click the "Edit" button: Read more >>
Social media can really suck you in and eat your time.
When is the right time to log off of Facebook?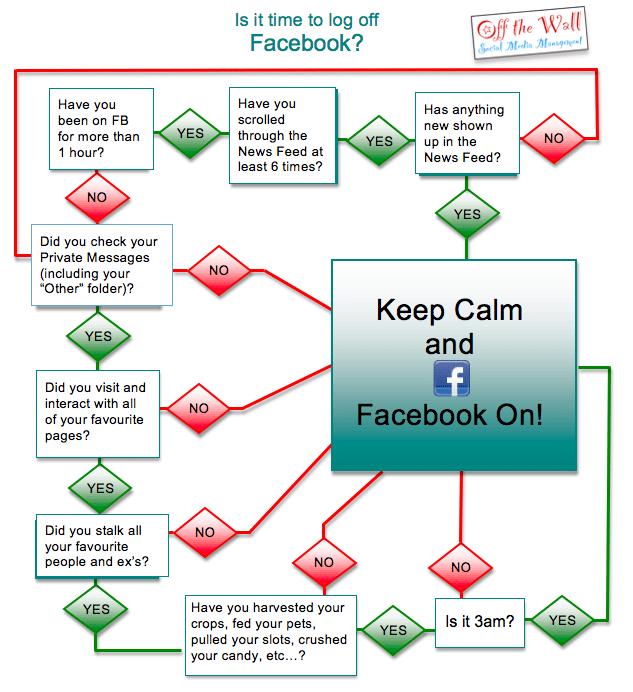 This is a tongue-in-cheek flow chart to help you decide when you've had enough Facebook time. What do you think? Is it pretty accurate? Read more >>
Jeff captured a candid social media manager moment a couple of days ago.
Here I am in my living room in my 'casual' office. LOL! He really caught me off guard.  I'm looking a little tired from a long day of work and obviously not looking ready to walk out the door to a public business meeting.  But he found this set-up amusing (and pretty typical of how I often have several things going at once).
Jeff's comment about the photo was telling:
What social media managers look like when they are working – 3 computers, 1 iPad, 1 iPhone, and a regular phone.
He didn't mention the iPod dock station on the table, either! HAHA!
This is a truly candid look at a moment in the life of this social media manager. Read more >>
Welcome to Off the Wall!
At your service:
Raylene and Jeff Wall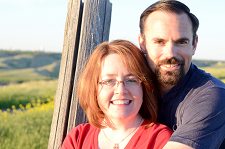 What are we talking about?
Previous Blog Entries